UL Listed Edge-lit Aluminum LED Emergency Exit Sign – Bright and Efficient
Product Detail
Product Tags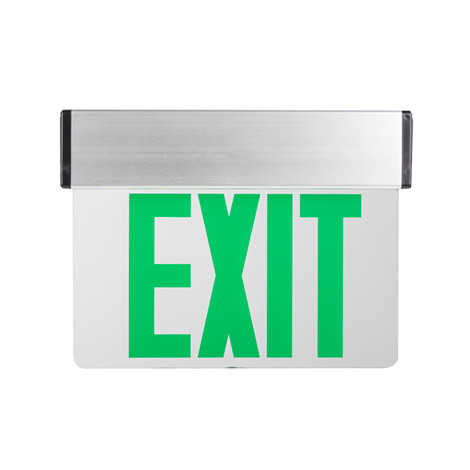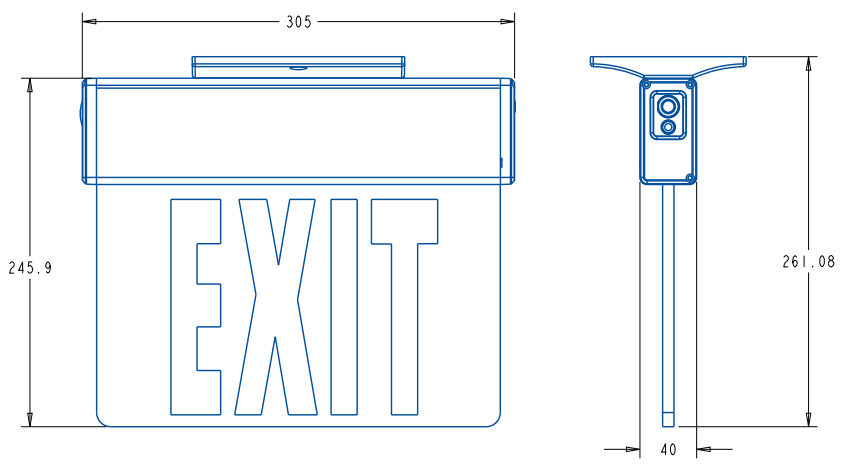 Introducing the newest product from SASELUX - our Emergency Exit Sign Lights! This innovative product is designed to provide clear and easy exit signage in emergency situations, ensuring the safety of everyone in the building.
One of the main advantages of our emergency exit sign lights is that they are affordable. We understand that our customers want quality products at an affordable price, which is why we offer ex factory prices for orders of 500 or more. Additionally, we pride ourselves on our dedication to providing excellent customer service, which includes quick responses to inquiries. When you submit a request for a quote, we guarantee you will hear back within the hour - no need to wait days on end!
But affordability and fast service aren't the only things our emergency exit marker lights have to offer. Another advantage is ease of installation. We know not everyone is a professional electrician, which is why we make sure our products are simple to use and easy to install. Whether you choose to mount the light on the ceiling or on the wall, we have all the necessary accessories for you. No need to worry about complicated installation instructions or hiring a specialist - with our emergency exit marker lights, you can install it with peace of mind knowing you can install it quickly and easily.
Of course, the most important aspect of any emergency exit sign light is its effectiveness in an emergency situation. That's why we make sure our products are highly visible and easy to read, even in dim lighting conditions. The sign itself is made from durable, high-quality materials that will withstand the wear and tear of everyday use, ensuring it will be there when you need it most.
In conclusion, SASELUX's Emergency Exit Sign Lights are an excellent choice for anyone who needs an affordable, easy to install and highly effective emergency exit sign. We know safety is a top priority for our customers, and we're proud to offer a product that helps keep everyone in the building safe. If you are in the market for emergency exit sign lights, look no further than SASELUX!
---
Previous:
Fire Extinguisher Wall Hook, Mount, Bracket, Hanger for 15 to 20 Lb. Extinguisher with Screws
---
Write your message here and send it to us